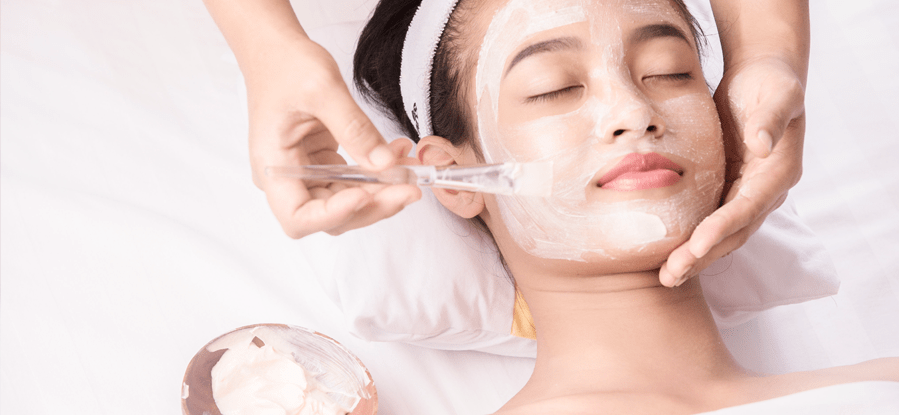 Specially designed for young, teenage skin. Typically at this age, we see a lot of changes happening in the skin, brought on by hormonal changes happening in the body. The teen mini facial is designed to safely and effectively address those common concerns.
What is the Teen Mini Facial?
After a consultation is performed with you and your teen to address his/her main concerns, a Skinfinity expert will customize a teen mini facial treatment to safely and effectively address the common concerns we see with changing and hormonal skin conditions, often experienced with many teens. This treatment is typically 35-45 mins and will include a mask or enzyme, extractions if necessary and UV therapy to name a few things. All treatments are custom and will be adjusted to meet the needs of each individual client.
Teen-Focused Skin Solutions at Skinfinity Medspa
Teenage skin faces unique challenges, primarily due to hormonal shifts. At Skinfinity Medspa, we've curated a specialized facial exclusively for teen clients. This treatment targets typical teen skin problems such as acne, blackheads, and oily skin, ensuring thorough cleansing, precise exfoliation, and vital hydration.
Empowering Teens with Skincare Knowledge and Confidence
Beyond immediate treatments, our teen facials provide a tranquil retreat from the usual teenage stress. Our seasoned aestheticians equip teens with the essential know-how to maintain and nurture their evolving skin. Regular facials also help instill a discipline of good skincare routines early on. By choosing Skinfinity Medspa, you're investing in both glowing skin and renewed self-confidence, fostering a positive self-image for your teen.
Parent/Guardian consent/signature is required.