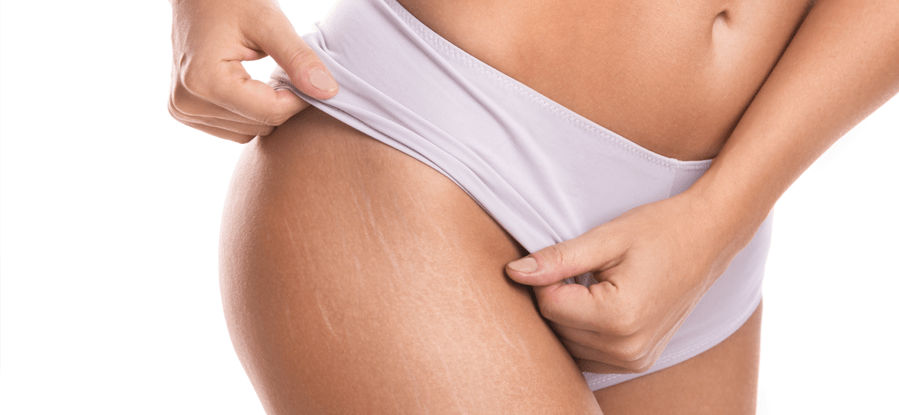 Stretch Mark Correction at Skinfinity Medspa
Stretch marks – those tiny lines or grooves that often grace the skin – are a common concern for many. They might appear after rapid weight gain, pregnancy, or even from muscle growth. While they signify a story and a journey your body has gone through, not everyone feels comfortable with them. At Skinfinity Medspa, we understand this sentiment and have developed a groundbreaking approach to address stretch marks, ensuring that both new and old scars fade away, giving you smoother, clearer skin.
Our Approach
Our team at Skinfinity has devoted extensive research into designing a unique combination of treatment therapies for stretch mark correction. These therapies have not just been created on a theoretical basis; they have been tested rigorously, producing impressive and successful results for countless clients.
Complimentary Consultation
Your journey towards clearer skin begins with a complimentary consultation with a Skinfinity expert. This isn't just a routine step for us. It is a crucial phase where we evaluate your skin, understand the nature and extent of the stretch marks, and discuss your expectations. Every individual is unique, and so are their stretch marks. Hence, this consultation ensures that the treatment plan we suggest is tailored exclusively for you.
Custom Treatment Plan
Post consultation, we'll guide you through your custom treatment plan. Depending on the severity and the age of the stretch marks, we typically recommend a minimum series of 3 treatments. Each session is meticulously planned and spaced approximately 4-6 weeks apart to give your skin ample time to heal and regenerate. Our primary aim is to provide you with noticeable improvement, reducing the visibility of the stretch marks and enhancing the overall texture and feel of the skin.
Conclusion
Your skin tells your story, and while every mark signifies a chapter, you have the choice to flaunt or diminish it. At Skinfinity Medspa, we provide you with the tools and expertise to make that choice a reality. Embrace a clearer, more confident you.