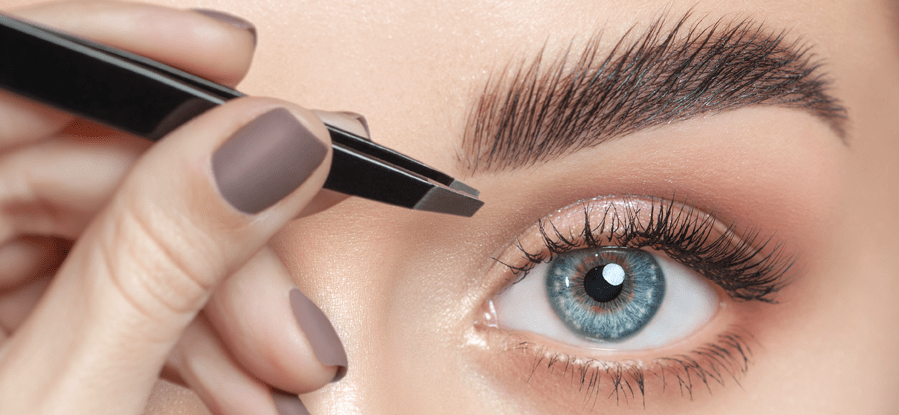 The result is fuller-looking brows that stay in place when brushed into shape, often times also combined with a brow tint, option to the client.
What is Brow Lamination and what can I expect?
Brow lamination involves straightening and lifting the hairs using a chemical solution, similar to a perming solution, but rather than curling the hair, it is straightening the hairs and allows the hairs to have more flexibility to move them into your desired shape, therefore covering any gaps or stray areas.
After your natural brow hairs are straightened, a fixing solution is applied to keep the results achieved for approximately 4-6 weeks. The result is fuller- looking brows that stay in place when brushed into shape. At Skinfinity all brow laminations include a complimentary brow tint for our clients as well.
Brow lamination is an amazing solution and a great alternative or addition to previous microbladed brows.
No matter what your brow concern is: gaps, thinning, over plucking, unruliness, this is a great option to consider to up your brow game.
The results speak for themselves, delivering fuller-looking brows without the need for your brow makeup products.