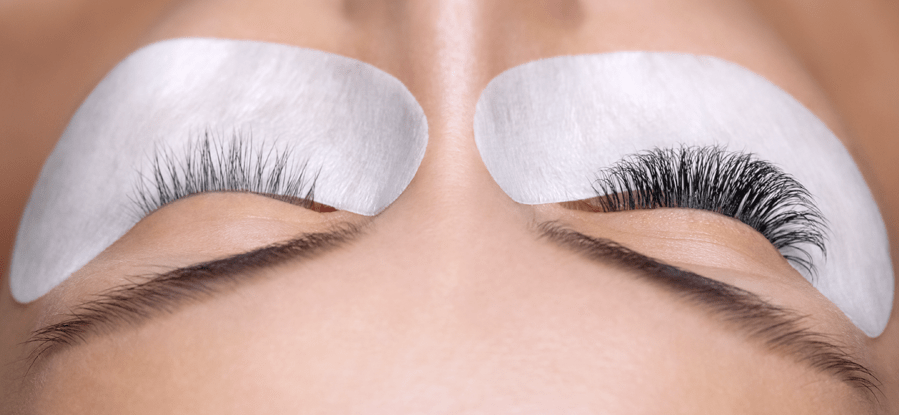 Lashes in Gilbert, AZ : Transform Your Eyes with Lash Extensions
Lash extensions, especially in Gilbert, have grown in popularity as cosmetic applications that enhance the length, curl, fullness, and thickness of natural eyelashes. At Skinfinity, our Gilbert-based expert Lash Artists use only the highest quality extensions, ensuring a beautiful and aesthetically pleasing result.
Applied securely to the top lash line using a semi-permanent adhesive, these extensions offer a comfortable and safe enhancement. Depending on your desired look, our artists will either apply lashes individually or in "fans". These fans, handmade clusters of multiple lashes, ensure a fuller yet natural appearance, standing out from the "pre-made" alternatives available elsewhere.
Each lash extension session at Skinfinity Medspa in Gilbert is not just a service but an experience. Our lash artists ensure you're well-informed of the available options and tailor the application to achieve the look you desire. Post-care guides and best practices for maintaining your new lashes are provided at the end of each appointment.
The beauty industry recognizes lash extensions as one of the most transformative treatments. Their ability to provide an immediate impact, enhancing your eyes beyond what mascara or curlers can achieve, is undeniable. As a leading name in Lashes in Gilbert, AZ – Skinfinity Medspa takes pride in our meticulous application process. Our commitment to quality materials and adhesives means your extensions last longer than many other temporary solutions.
Our lash artists undergo regular training, ensuring they're up to date with the evolving beauty trends. When you choose Skinfinity Medspa in Gilbert for your lash extensions, you're investing in a signature look expertly crafted to your specifications.
Discover More Beauty Solutions Here | Book An Appointment Today