Discover Back Facials at Skinfinity in Arizona
Seeking a rejuvenated look beyond your face? Introducing our signature back facial treatments. Similar to our renowned facial procedures, a back facial offers the love and care your back deserves, enhancing both its health and appearance.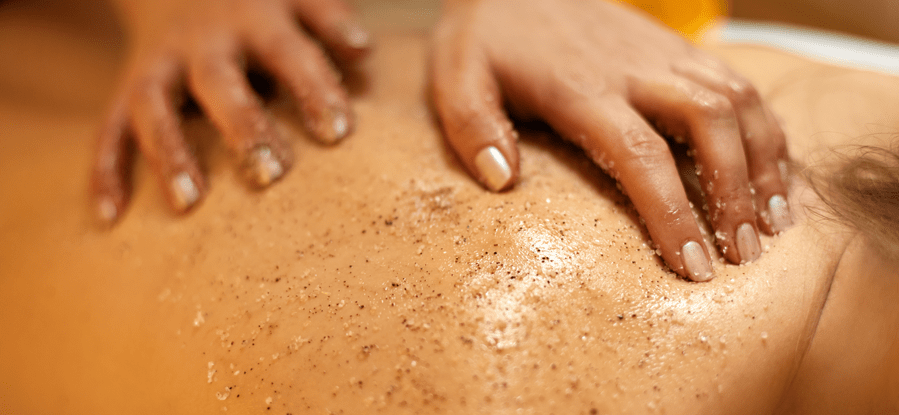 Why Consider a Back Facial?
Did you know the skin on your back is often exposed to as many impurities as your face, if not more? Issues like "backne", scarring, and uneven skin tone can impact one's confidence. A back facial addresses these concerns, offering both therapeutic and aesthetic benefits, making you feel refreshed and confident.
What's Involved in a Back Facial at Skinfinity?
A back facial at Skinfinity is more than just a procedure. It's a personalized experience. Following an in-depth consultation, our skincare experts will tailor a treatment to suit your unique needs. The process includes a hot towel cleanse, a steam-accompanied enzyme treatment, a mask, a 10-minute massage, and, if required, extractions. Each step is meticulously curated to ensure your back feels rejuvenated and appears radiant.
Who Should Opt for this Treatment?
Everyone deserves a radiant back! Whether you're prepping for a special event, gearing up for swimsuit season, participating in a fitness competition, or simply wishing to maintain the health of your back's skin, this treatment caters to all needs. Furthermore, with regular treatments, you can combat the challenges of external pollutants and ensure consistently glowing skin.
Learn more about our other medspa services and how they can complement your back facial for an all-round refreshed appearance. Or schedule a consult with a trained professional.