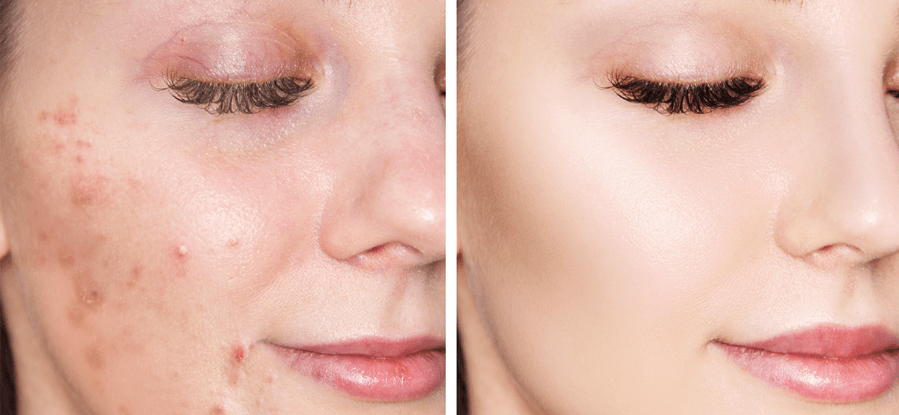 The Signature Acne Correction Series consists of 3 Signature Acne Treatments plus a product kit to take home for continued benefits and results with your at home regimen.
What is the Signature Acne Correction Series?
The Signature Acne Correction Series consists of 3 signature acne treatments that we have designed with our team of experts to heal existing breakouts, kill the p.acnes bacteria, reduce painful inflammation, and prevent future breakouts from continuing.
This treatment starts as a series of 3, however, clients can continue the series as desired for accelerated results, as needed.
Who can benefit from the Acne Series?
This Signature treatment has been designed to offer benefits to all grades (1-4) of acne and is safe and effective for all skin types (Fitzpatrick 1-6).
What can I expect after my Acne Correction Treatment?
This non-ablative treatment has little to no downtime and will allow you to return to most daily activities immediately post treatment. We recommend you do not cleanse or apply anything to your skin for a minimum of 4-6 hours following your treatment. Your Skinfinity expert will guide you in the use of your at home kit you will use following.
Acne Correction at Skinfinity Medspa
Acne can be more than just a temporary skin blemish. For many, it's a significant source of stress, affecting self-confidence and overall well-being. At Skinfinity Medspa, we're not just about treating the symptom; we delve deep to understand and address the root causes of acne.