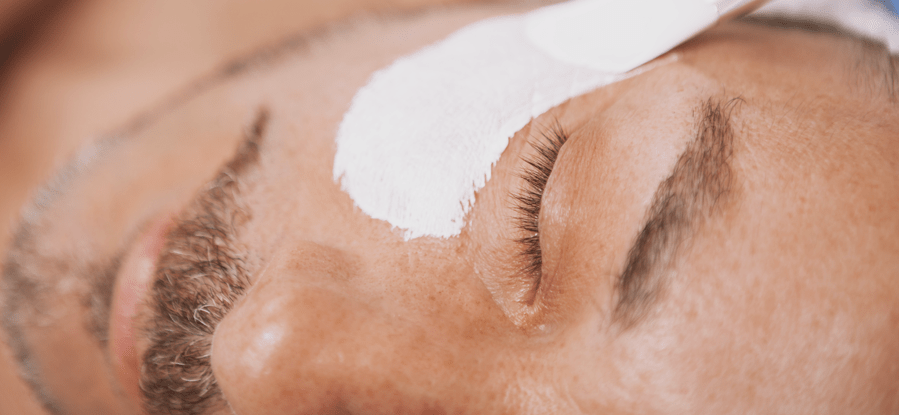 The men's facial is a customized medical grade facial treatment for the men in our lives.
What is a Men's facial?
At Skinfinity we understand that men have concerns, just like the rest of us women. Often times they don't know where to start, so they hesitate to come in. We have you covered with our customized Men's facials. After a complimentary consultation, a Skinfinity expert will tailor this treatment to use products that will appeal to individual clients needs. If you have a beard, no need to shave just for a facial; this men's facial will include a full face massage, which can be worked into the bearded area, followed by a hot towel treatment.
If desired, your treatment provider will also clean up the stray hairs above the natural beard line to create a clean cut look for you as part of your treatment.
Who can benefit from a Men's facial?
Most men think when they come in for a treatment, that they are the only one. This is far from the truth. In fact, men can benefit immensely from coming in for monthly treatments, just like women. We all have skin, pores, specific concerns to address and aging to manage. If you're a man and you have skin, this treatment is for you!
What can I expect after the facial?
Don't worry men, if you don't want anyone to know you were here, no one will be able to tell you had something done, other than the fact that your skin will be looking sharp!