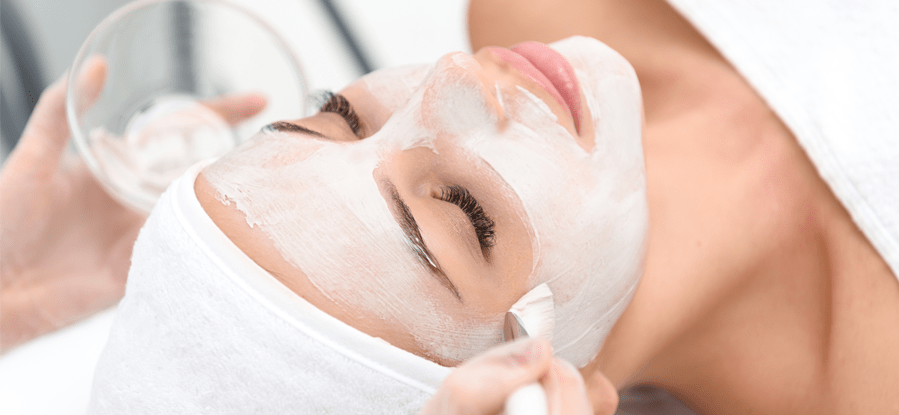 Experience the resurfacing and rejuvenation of the legendary Fire & Ice Facial. Also known as the "Hollywood facial" or "Red Carpet Facial".
What is the Fire and Ice Facial?
The Facial is designed to rapidly and safely resurface the skin, this professional treatment involves the combination of warming and cooling sensations that will leave your skin feeling refreshed and invigorated.
Who can benefit from the Fire and Ice Facial?
The Fire and Ice Facial is often referred to as the "Hollywood Facial" or "Red Carpet Facial", as it has been the go-to treatment of many celebrities and non-celebrities alike for its effective benefits. This is a safe and effective treatment for all skin types, offering benefits for fine lines and wrinkles, acne, scarring, rough or scaly texture, and instantly creating a luminous and healthy glow to the skin.
How does the Hollywood Facial work?
The Fire and Ice Facial begins with an intensive resurfacing masque to heat up the skin, resurfacing the upper most layer of the skin, reducing blemishes, improving texture and evening out uneven pigment. The treatment is then concluded by a rejuvenating masque to cool down and hydrate the skin. To enhance the experience and cool the skin further, we combine the mask with an ice globe facial massage, followed by a full face massage with our luxurious massage silk.
When this treatment is done in a series, you can expect to see long term benefits with aging, pigmentation, acne and texture issues.
What can I expect after my Facial?
Typically, there is zero downtime with the Fire and Ice Facial. You may experience slight tingling and a pink tint to your skin, however, your skin will instantly feel and appear rejuvenated, glowing. Most can return to their normal daily activities following their treatment. As always, we recommend you do not cleanse or apply anything to the skin for a minimum of 4-6 hours following your treatment.