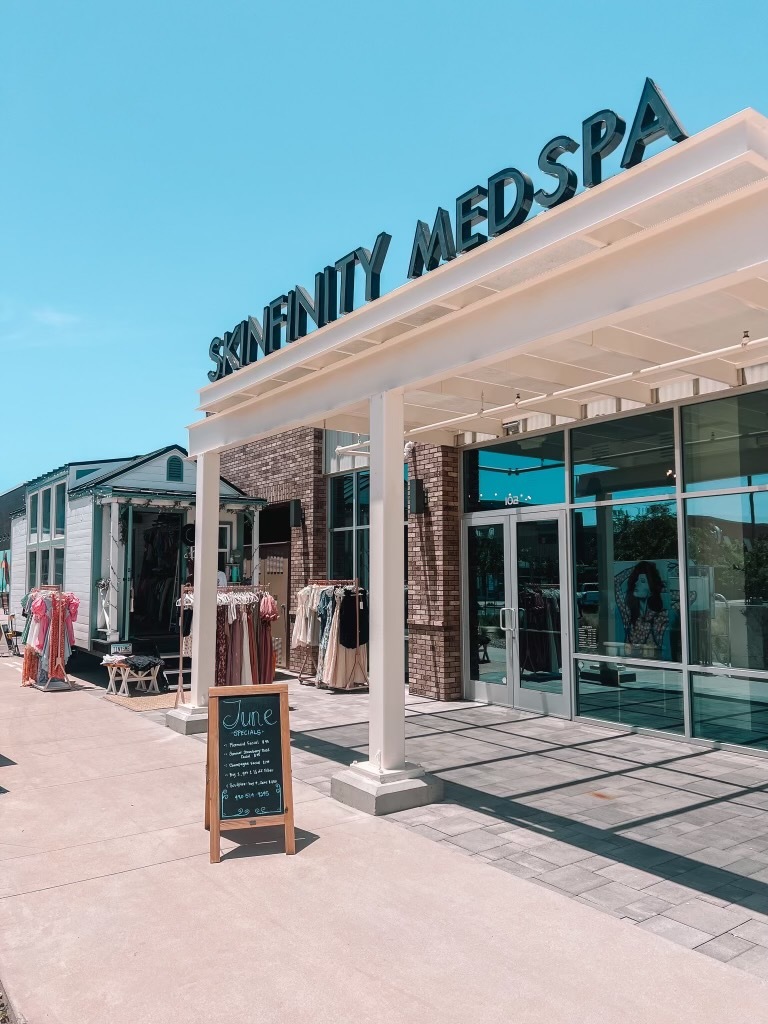 Sophie May Boutique Joins Us in Gilbert
Get ready, Gilbert! Skinfinity Medspa has exciting news. Our friends at Sophie May Boutique are opening a new location. The best part? It's right next door to us at 3939 E Williams Field Rd, Suite 101, Gilbert, AZ 85295!
From Tiny Trailer to Chic Boutique
Starting in a tiny trailer, Sophie May Boutique quickly won the hearts of Skinfinity Medspa clients. Their chic women's clothing selection proved irresistible. Today, we are thrilled to welcome them as our new neighbors.
Grand Opening Festivities
On Friday, June 23rd, Sophie May Boutique will host a grand opening from 4-8 pm. The event promises light bites, drinks, and giveaways, making it an occasion you don't want to miss.
A Seamless Experience for Our Clients
While waiting for treatments at Skinfinity Medspa, our clients enjoyed browsing Sophie May Boutique's stylish offerings at the Tiny Boutique Trailer parked outside the spa . Now, they can do so with even more convenience. From Botox and Fillers to Facials and Lashes, a treatment at our spa pairs perfectly with a shopping trip next door.

Catering to Women in Gilbert
Whether it's a rejuvenating treatment at Skinfinity Medspa or a fashion spree at Sophie May Boutique, we provide the best of both worlds in Gilbert.
Entrepreneurial Spirit at Its Best
We celebrate Sophie May Boutique's journey from a tiny trailer to a full-fledged store. This transformation embodies the entrepreneurial spirit we cherish at Skinfinity Medspa. From one woman entrepreneur to another we're delighted to support them in this journey.
Join Us at the Grand Opening
If you're a regular customer or a first-time visitor, we invite you to the grand opening of Sophie May Boutique. Come and enjoy the best of relaxation, rejuvenation, and retail therapy in Gilbert, AZ.
Before the grand opening, feel free to check out the Sophie May Boutique's website at Sophie May Boutique. We hope to see you there!