Experience TriLift and RF Microneedling at Skinfinity Medspa
Welcome to Skinfinity Medspa, the premium destination in Gilbert, AZ for advanced skin rejuvenation treatments. We are excited to introduce our latest offerings – TriLift by Lumenis and RF Microneedling.
Discover the Power of TriLift
TriLift incorporates Dynamic Muscle Stimulation (DMSt) and Focused RF technologies. These work in tandem to tone and firm your facial muscles, producing a more defined look. The Focused RF technology also reduces wrinkles and enhances the production of collagen and elastin, essential for youthful skin.
Experience Long-Lasting Results
TriLift treatment offers enduring benefits, including increased Hyaluronic Acid production that naturally smooths and volumizes your skin.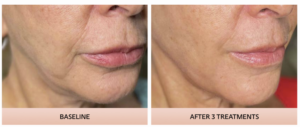 Dive Deeper: The TriLift and RF Microneedling Treatment Process
Our professionally trained staff at Skinfinity Medspa uses state-of-the-art TriLift and RF Microneedling devices to ensure optimal results for our clients. The treatment starts with an initial consultation to understand your skin concerns and define your aesthetic goals. This helps us customize a treatment plan best suited for your skin type and desired results.
During the TriLift procedure, the DMSt & RF technologies work synergistically, providing a toned and lifted look to your face. It's an excellent option for those looking for non-surgical facelifts. On the other hand, RF Microneedling is a minimally invasive procedure that uses tiny needles to create micro-injuries on the skin, stimulating the body's natural healing process. This leads to the production of collagen and elastin, which fill in fine lines, wrinkles, and scarring, leaving you with improved skin texture and firmness.
Post-procedure, our team provides you with personalized aftercare instructions to enhance and maintain the effects of your treatment. We also offer follow-up appointments to track your skin's progress and make any necessary adjustments to your treatment plan.
At Skinfinity Medspa, we aim to provide you with the best skincare solutions tailored to your needs. Experience the transformative effects of TriLift and Microneedling, and step into a world of enhanced beauty and confidence today!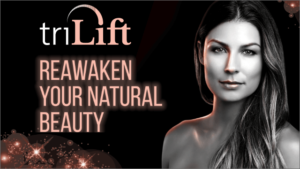 The Advantage of RF Microneedling
In addition to this treatment, we offer RF Microneedling as part of our skin rejuvenation services. Microneedling helps improve your skin's volume and texture, further enhancing your youthful appearance.
Choose Skinfinity Medspa for TriLift and RF Microneedling
We pride ourselves on offering innovative skin treatments like TriLift and RF-Microneedling. We're committed to helping you achieve the youthful look you desire.
Ready to experience the transformational effects of TriLift and Microneedling? Contact us at Skinfinity Medspa in Gilbert, AZ. We're excited to start your skin rejuvenation journey!
For more information on this treatment, we recommend this  website.