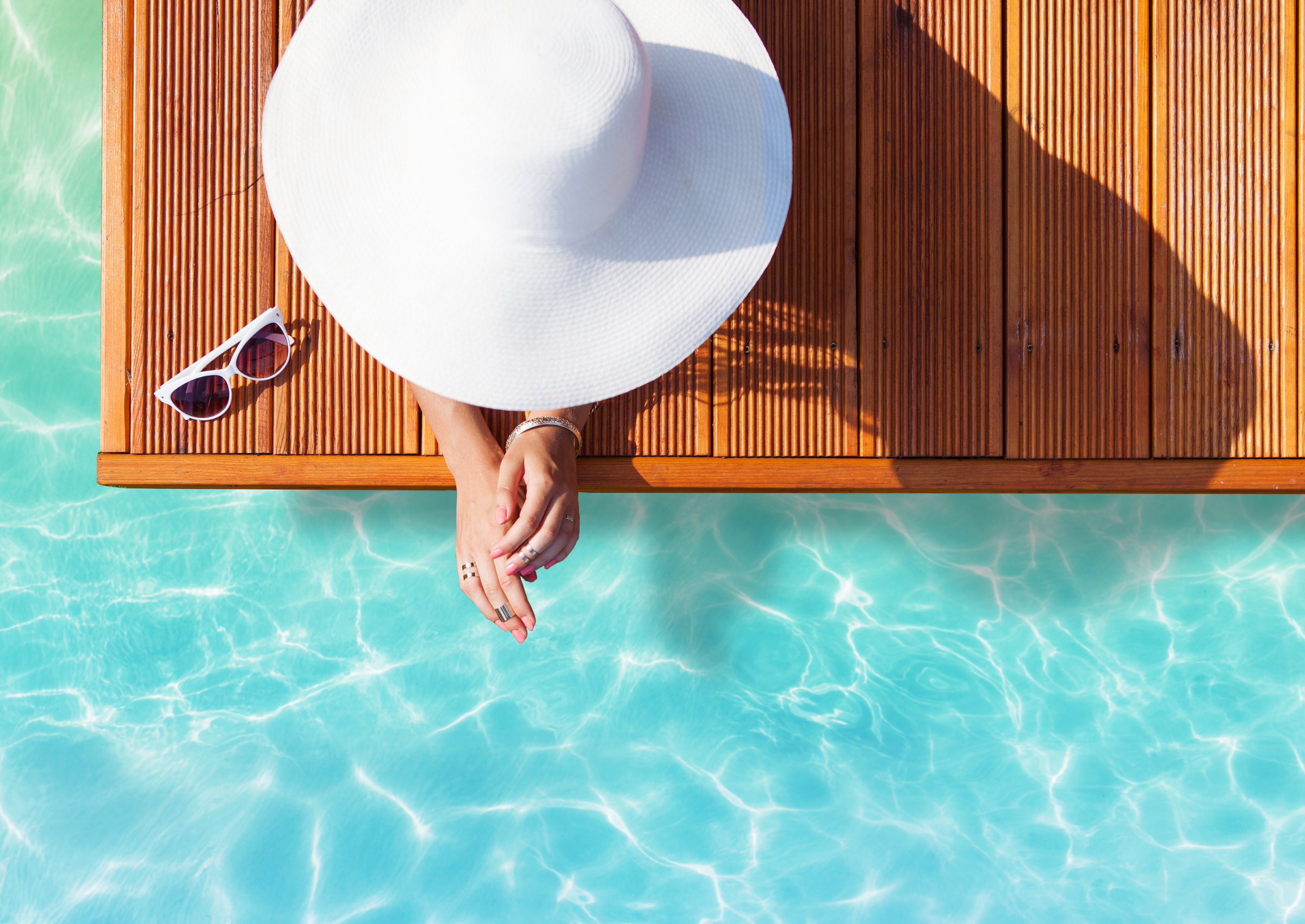 Ready to get your summer skin on? Oftentimes, when it comes to treatment in the summer, people tend to get a little nervous about being in the direct sunlight. Take a second and think about your lifestyle, do you tend to spend more time outside? Do you wear sunscreen religiously or a hat? Do you spend a ton of time in the sun or in the pool? Do you lay out by the pool? Are you mostly shaded when you're outside? These will all be important factors when trying to determine what summer safe treatments are good for you, but we do have some great options for any kind of lifestyle as well (but also, please wear your sunscreen). 
Two of our most popular summer treatments are the HydraFacial and the Fire and Ice Facial. Both offer amazing results with an instantaneous glow. If you're looking for something that gives you a deep exfoliation and that youthful, glowy appearance these will be your best bets. We will always tell you to wear your sunscreen and be cautious of sun exposure on the day of your treatment because we want to make sure the products soak in your skin and maximize the benefits, trust us! There's also zero downtime with these facials and when you're constantly on the go in the summer, that's important. 
Our HydraFacial is geared towards clients with congested pores or those with significant clogging with blackheads or whiteheads. You'll see a lot of softening with your overall skin texture with this treatment as well. By now, you know that if you're not exfoliating properly, you'll see signs of premature aging much quicker (total bummer) so let us help you clean those pores. We have great booster options for these two treatments that we'd love to discuss with you at your consultation or over the phone so please don't hesitate to ask. 
The Fire and Ice Facial is great for texture, acne (clients with active breakouts), pigmentation and anti-aging based on the ingredient blend. You'll again see immediate results with zero downtime: a major win! After getting this facial, we guarantee you'll sit up, look in the mirror and smile. That's our favorite part by the way, the happy smile at the end!
Injectables are always summer safe as well since there is nothing that will affect the surface of your skin. The "No-Peel, Peel" is the bees-knees and doesn't have as strong of a cell turnover like a regular chemical peel (it still has great enzymatic results though, so don't be fooled). Be sure to check out our oxygenating treatments too, they are as heavenly as they sound! Again, always wear your sunscreen and shade your skin. 
Not only can you get these treatments, but you can also take full advantage or our side services like lash extensions or lifts, brow laminations and spray tans! We love that lash extensions won't come off in the pool and give you that polished look. Spray tans are obviously a much safer way to get that bronzed look and you'll be so happy with your results here. Our IV Therapy and Skinny Shots are super popular too and great ways to increase metabolism, increase hydration and boost your immunities. Both of these also have amazing detoxification properties as well! Which summer safe treatment are you going to come in for? We can't wait to see you!
Happy summertime everyone!