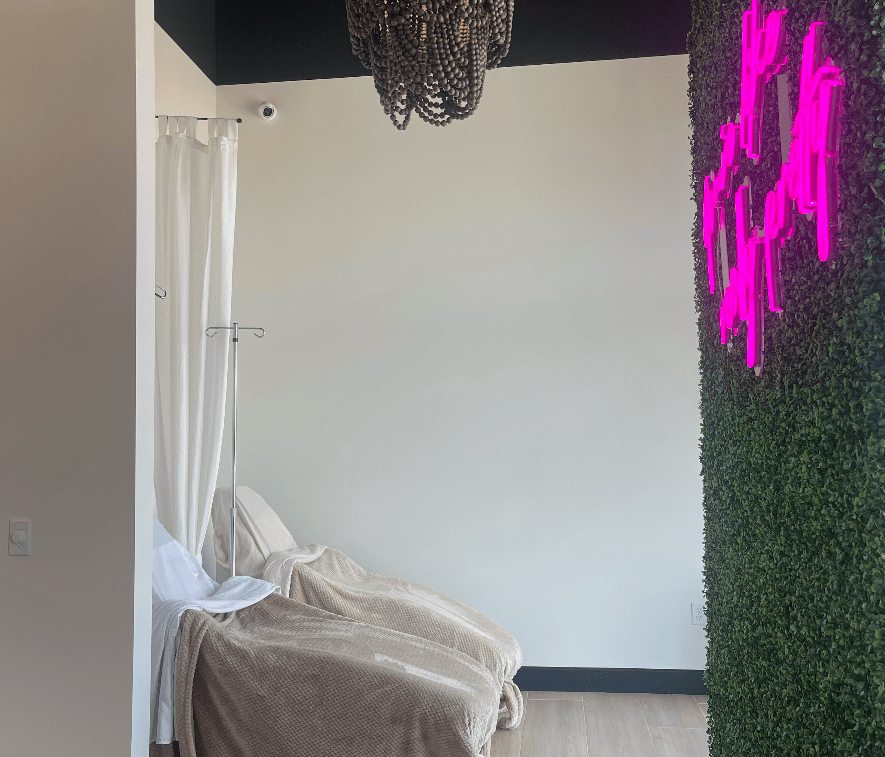 If there is one thing we love, it's some relaxation and feeling like our best selves! And what better way to do so than kicking back in a comfy seat and being fueled with tons of nutrients to feel your best from the inside out with our new hydration IV therapy membership?! Designed for anyone who wants to feel their best consistently, our monthly IV therapy membership is your standard IV treatment, but instead of being for medicinal purposes, it's a pharmaceutical-grade blend of vitamins, minerals, and antioxidants geared towards your specific needs and takes place in a cozy spot in the med spa! 
We have several blends of customized IV bag treatments for you to choose from, depending on how you're feeling that day… 
Pick Me Up: the energy boost! Rather than needing a shot of espresso, this pick me up will work wonders without the caffeine crash since it consists of natural vitamins, minerals, and antioxidants. 
Metabolism Boost: let's get that metabolism moving! Our metabolism boost is geared towards weight loss and boosting your metabolism! 
  Immune Boost: get ahead of that bug that's going around! With the immunity boost treatment, we'll ensure your immune system is ready to fight off the peskiest bugs to keep you healthy!  
Hangover Cure: well, it's exactly what it sounds like! Take your hangover nap while being pumped with a bit of extra hydration and detox to help your body recover from the night before!
Turn Back Time: I think we can all agree that if we could turn back time and have a more youthful look, we'd do it! Lucky for you, we're taking the hard work out of turning back time and have created a custom IV treatment for anti-aging that loads your body full of antioxidants and vitamin C to hydrate your skin and create a glowy, youthful effect! 
"Cure" (cold and flu): feeling a little under the weather or having a little tickle in your throat? The "Cure" is the IV for you. It helps to boost immunity and help fight off any of the germs that you've come in contact with!
Nassau Relief: stomach ache, no more! Help calm your stomach and relieve any nausea or sickness you might be feeling. 
And in addition to any of our treatments, you can add our Skinny Spray+ to your package! Skinny Spray+ is a lipotropic spray used to mimic our Skinny Shot. It consists of a 30-day supply that you spray under your tongue once a day, in between your shots, to boost your mood and energy levels!
Like we said before, this membership is designed for anyone who wants to be consistent with getting regular IVs. We have two membership options for you to pick from: 
Hydration IV Therapy Membership Option 1:
2 IVs per month
1 Free Skinfinity Skinny Spray+ (1 month supply)
20% off a package of Skinny Shots
Price: $235 (over $355 value)
Hydration IV Therapy Membership Option 2:
4 IVs per month
1 Free Skinfinity Skinny Spray+ (1 month supply)
20% off a package of Skinny Shots
Price: $460 (over $655 value)
We hope you use our hydration IV therapy membership as a chance to feel better inside and out consistently! There is truly nothing better than feeling like your best self, and what an easy way to start. Give us a call or visit us online to book your first appointment today!