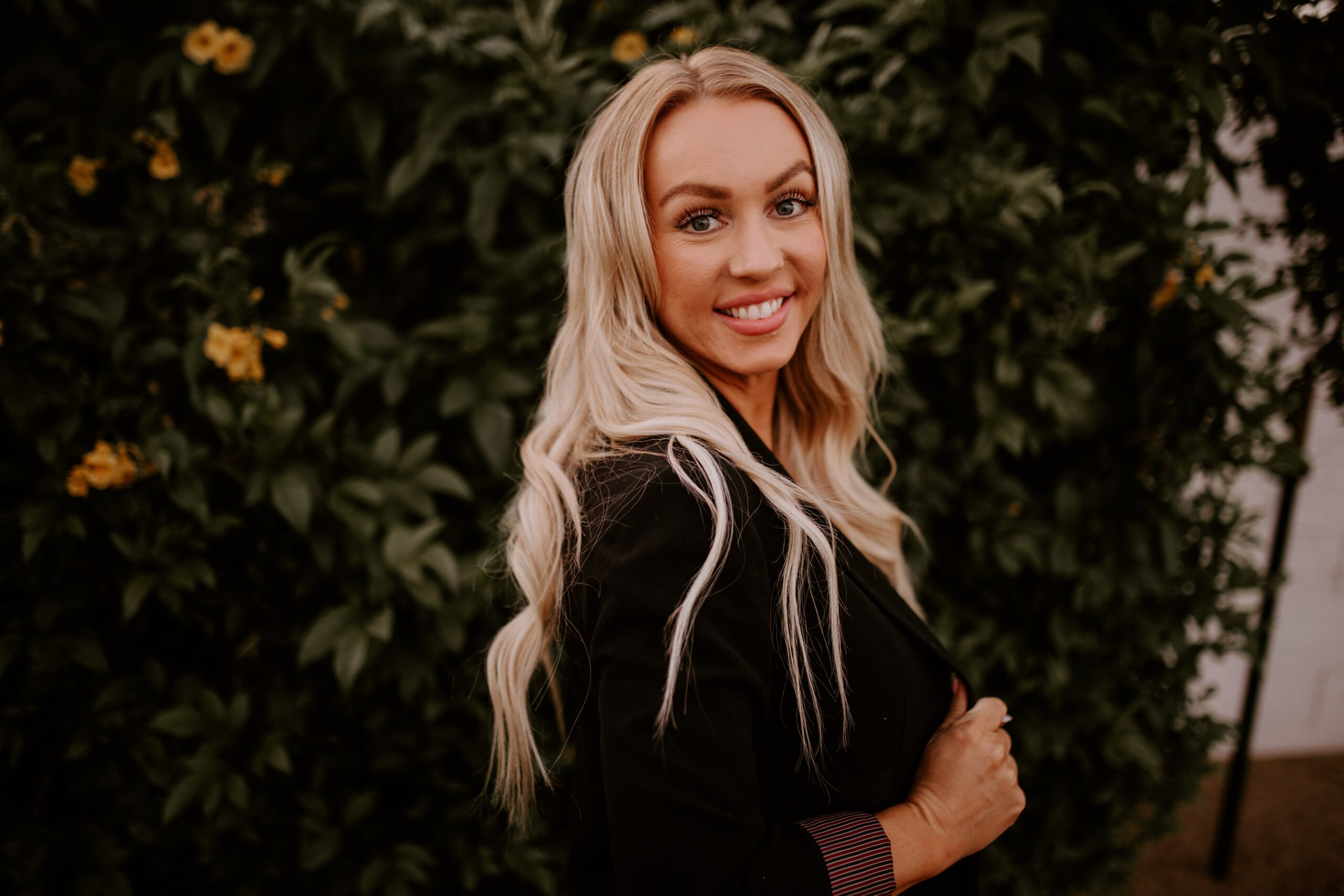 Hi, I'm Shannon, Skinfinity's Leading Lady and I'm taking over the blog today! Ready for a deep dive into my personal life and get to know me a little better? Let's do it! 
I'm originally from Fargo, North Dakota and if you're wondering, man I bet it's cold there, you are correct. It's freezing. My husband is from Bowman, North Dakota (also cold) so we both consider ourselves "North Dakota Nice" and really do feel like we know someone in every part of the state. We absolutely have our own 'wave' as we pass each other in the road, everyone there is ridiculously friendly, and I still use my North Dakota wave sometimes as I'm driving on the interstate. I truly think I was meant to take these cold roots with me to a warmer place because my bones and my blood love the warm weather! 
Being raised in North Dakota, you realize there's something special about the people; they're friendly, caring, giving, loving and willing to help a neighbor whenever it's needed. On top of that, the work ethic this state has is so strong and I swear if I meet anyone from North Dakota I know they'll be the best worker ever! We were literally raised to know that you must work for a living; things aren't always handed to you and that ties into this business so much because we have worked so hard for it. 
We started this as a dream in the 'peace garden state'. A big, huge, fun, terrifying, exciting dream and we've taken so many steps to make it happen. My first job as an aesthetician laser technician was in North Dakota working for a plastic surgeon at a med spa; it's where I started, it's where I started growing those roots and the love for my craft. We moved to Arizona nine and a half years ago and we've been married for a little over ten years, coming up on eleven; we got to start our family here! In so many ways, Arizona is home too. 
We have three beautiful children, two girls and a boy. They were born and raised in Arizona and we're super family-oriented people who love to travel with our two pups and be outdoors! We live in such a beautiful state with so many things to do and explore; can we all agree that the weather is actually perfect here? Especially when we want to be poolside! We love taking little road trips and visiting everyone up north. I love spending time relaxing outside so that's a place you'll find me in my downtime, listening to music, sitting, or reading a book, that's my jam so please let me know if you have any good book recommendations! I love working out because of how it makes me feel mentally and physically but it also gives me so much energy for my day and helps me get through life with three very busy kiddos (mama's I know you hear me). I love healthy living, I love coffee and wine, a warm atmosphere, a good Bible study and being me. I love checking out different restaurants and patios and soaking up the goodness of the world! 
My husband and I both come from Christian backgrounds and have strong faith; we've literally prayed this business into existence and haven't stopped praying for its future since. I know in my heart we wouldn't be in this position if it weren't for Him and the amazing plan He has for our lives. He has it all worked out and has made it all possible, even when we didn't believe it ourselves. I remember praying for doors to be opened, for signs, for all the right things to happen and now, it just amazes me that we are here. 
I have always known I was meant to be an entrepreneur. I remember my friends, family and parents' friends saying they've known since I was little that I was going to own a business! That I've always seemed very determined and very driven to be a good leader. I love hearing that and I still cling to those words because I love taking charge and I love to wear a lot of hats. Being a mom, I have this innate ability to multitask very well, you could totally call me a mompreneur and I'd be 100% fine with it. It's such a fun, blessed thing to be part of and I'm honored to have that title! 
I am grateful you're here, I'm grateful you're reading this blog and interested in learning a bit more about me. Don't be shy seeing me around the office and please stop and say hello! I can't wait to meet you!