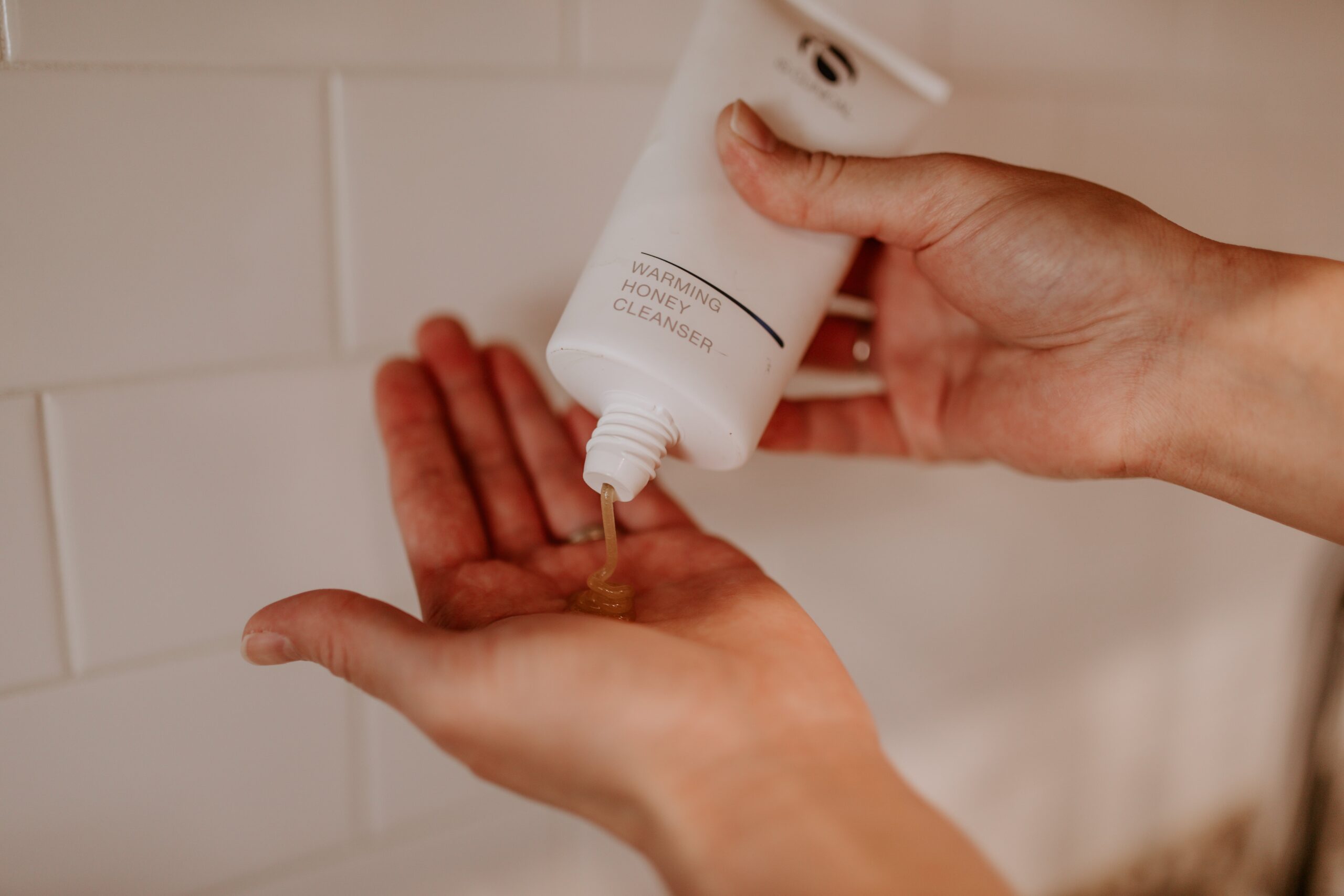 You've received your amazing treatment, you're feeling like a million dollars, and your provider starts talking about your at-home routine – there's more? Is it really that important? Do I have to do it every single day? Let's dive into why your at-home skincare at home routine is just as important, if not more important than what we do in-office. 
Your at-home skincare routine is an insurance policy to the procedure we just completed during your in-office procedure; to keep those really amazing results you need to make sure you're doing the work at home too. We like to advise our clients on the 60/40 rule when it comes to skincare, 60% will be completed at home and 40% will be completed in-office, it's that important! If you're thinking to yourself, "wow, I had no idea" then you're not alone, we get this question all the time. 
An at-home routine is huge for keeping your skin maintained and achieving the results you've worked so hard to get, we want to ramp up your results and leave you smiling at yourself in the mirror before heading to bed. What do we recommend using? Let's jump into our "ABC's of Skincare: 
A – Vitamin A (or Retinol) is something we recommend and is typically used in the evening for anti-aging, skin cell turnover leading to pigmentation, acne, soft and smooth skin, and finally, great pores. With this ingredient, make sure you're getting the correct kind for two reasons. First, Retinol can be very strong and irritate your skin if not used correctly and two, it can be a derivative and have a super low percentage which will do nothing for your skin. Quality Retinol is important and remember what we said in our previous blog, not all skincare is created equal (repeat: not all skincare is created equal). Just because a product says Retinol, doesn't mean it was formulated correctly. 
B – Broad Spectrum Protection (SPF) should be worn daily, if you're not wearing sunscreen each day then you're not really doing anything at all for your skin no matter how much other product you're putting on it. No result that you get will last if you're not protecting it each day. We always recommend a mineral sunscreen which will physically create a barrier from the sun unlike chemical sunscreens that draw in the rays and break them up internally. Mineral sunscreens will keep free radicals out of your body entirely which is really what we want to accomplish in the first place. The sun can cause so much damage (yes, it's great for Vitamin D and we don't want to discourage you from enjoying your time outdoors, we just want you to do it safely and in a healthy way) so it's super important to protect your skin; it's hard to correct something you're not preventing! A good example is this: you probably really want to get healthy but eating at McDonald's is not helping. You probably want to see a toned body and muscles, but you not going to the gym probably isn't helping. It's the same thing with sunscreen, use it every day! 
C – Vitamin C protects your skin and works on a cellular level; while sunscreen protects our exterior, Vitamin C will protect the harmful free radicals that have entered our skin. Free radicals cause damage to our cells which causes mutation and cell destruction and before we know it, skin cancer is showing itself. So, what exactly are free radicals? You get these from UV rays, smoking, harmful chemicals in the environment and tons of other places so make sure you have a topical free radical protectant and antioxidant protection via Vitamin C. Look for a 10%, 15% or 20% formulation because you will need a high professional grade Vitamin C to see results. In the past, we've seen clients who have tried using Vitamin C with incorrect formulations only to get breakouts which causes them to fear Vitamin C altogether. We have amazing, high-quality options here at Skinfinity that will help with several skin types; inflammation, anti-aging, brightening and everything in between so whether you're in that 30-40 age range and starting to show signs of aging, or 50-60-70, we will have the perfect solution for you. Sensitive skin people rejoice! We know you've probably tried Vitamin C before and have felt that tingly sensation that you're not too crazy about; we have lots of options for you as well.
As for our favorites, we're a huge fan of our Is Clinical line which has Hyaluronic Acid for hydration and Vitamin C; the Pro-Heal Serum is our other favorite and is great for inflammation, breakouts and anti-aging! The Brightening Complex adds to it and really gives it a nice glow – we recommend using this every morning under your makeup. Another great thing about the Is Clinical line is that it creates a really dewy finish and looks incredible with nothing else on your skin; it has incredible integrity behind it and we love their story. The owners have never sold it and never will, and they produce high-quality product with incredible ingredients that are even safe for pregnant and breastfeeding mamas; their standards are out of this world too! Any skin type can benefit from this diverse line, and we carry all of it! Speaking of which, the Active Peel System is new and is amazing for texture, tone, aging, breakouts or pores; it has two steps and two treatment products; it's a must try! Their Warming Honey Cleanser is a favorite as well and will leave you skin feeling smooth and buttery (not greasy or sticky); you'll put it on for a few minutes as a mask and your skin will literally be glowing. We can't say how obsessed we are with it! The Youth Eye Complex is our favorite eye cream because of how dewy, bright and glowy your eyes look after applying; the technology works amazing, and the ingredients are perfect for fine lines, tired eyes, under eye circles and puffiness! Our last favorite from this line is the Reparative Moisture Emulsion which is a moisturizer with a patented ingredient made from marine extracts in the bottom of the sea (they help plants come back to life at the bottom of the ocean and other aquatic life stay alive). In skincare, this ingredient literally helps our cells re-create life and become healthy, glowing and hydrated; it helps them do what they're supposed to do on a cellular level. This line is the best for any skin type or age range.
Our other favorite line is ZO which is a medical grade skin system. Dr. Zein Obagi really pushes the boundaries of medical-grade skincare and bases his solutions on his philosophy of creating healthy skin as opposed to just treating damage. In other words, he's a brilliant human who has put a lot of thought and technology behind his brand. It's powerful and has uh-mazing product for acne! ZO is a much stronger line that the others, but it packs a powerful punch as far as results. They have an amazing scrub that has more abrasion; great for removing old dead skin cells and flaky skin. Their serum is a favorite of ours as well! 
We're also carrying Elastin, which is the fastest growing skincare line in the country! It has ground-breaking new technologies and a patented peptide blend that is unbelievable. The peptide technology is called Tri-Hex the clinical trials behind are out of this world. We're obsessed with the sunscreen, it's the best we've ever had and a go-to! 
We know that not everyone wants a ton of steps to their skincare at home line; some just want to cleanse and go to sleep without wondering if they missed a step. We have male clients who are great with their entire skincare routine, and some who want 2-3 steps to call it good but either way, we'll get you set up with a system that is simple but results oriented. 
We incorporate all of these skincare at home products into our treatment rooms and combine them with regimens at the beginning, middle and end of your service. We can absolutely use them as add-ons, and we know you'll walk out of your appointment with product that does so much good for your skin. We can't wait to show you and put them in action; everything is so well-rounded and each line does something different! That's one thing we wanted to not do is overwhelm our clients with too many options. We've narrowed it down to what our staff and our clients love the best while also proving and showing visible results. We absolutely had to have these three lines because of the different technologies! 
What are you most excited to try? Give us a call and let's get you set up with a product that will help you get the results you're looking for in your skincare at home routine.