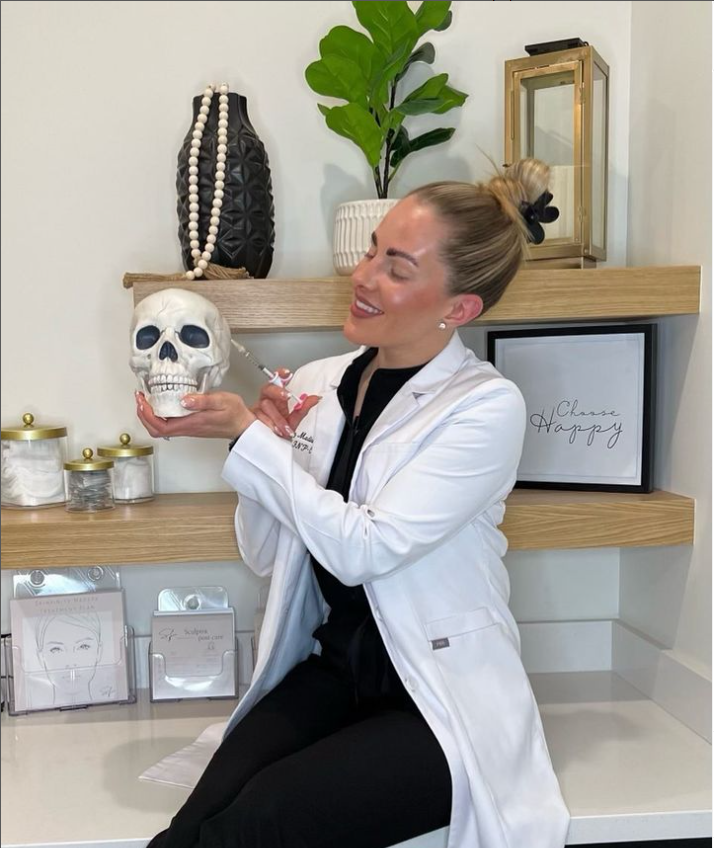 Discover Skinfinity Medspa: Your Ultimate Choice for Botox, Facials, Body Sculpting, and More in Gilbert, Arizona
Introducing Skinfinity Medspa, the leading medical spa in Gilbert, Arizona. We offer an extensive range of treatments and services, including Botox, facials, body sculpting, semaglutide medical weight loss, and eyelash extensions. Our seasoned team of experts is committed to delivering personalized care and assisting you in achieving your beauty and wellness objectives within a serene, state-of-the-art facility.
Unveiling Our Services at Skinfinity Medspa
Botox in Gilbert, AZ
Diminish the visibility of fine lines and wrinkles with our secure and efficient Botox treatments. Our proficient practitioners meticulously administer Botox injections to yield natural-looking outcomes, allowing you to attain a rejuvenated and youthful appearance.
Customized Facials
Revive and rejuvenate your skin with our tailored facial treatments. Our expert aestheticians assess your skin's requirements and deliver customized treatments addressing your concerns, be it dryness, acne, or aging signs. Indulge in a soothing and revitalizing facial experience that leaves your skin feeling and looking its finest.
Advanced Body Sculpting
Reshape your physique with our cutting-edge body sculpting treatments. At Skinfinity Medspa, we provide non-invasive procedures aimed at helping you achieve a more defined and contoured look. Our body sculpting treatments target persistent fat deposits and cellulite, unveiling a more refined and confident you.
Semaglutide Medical Weight Loss Solutions
Accelerate your weight loss journey with our semaglutide medical weight loss program. This ground-breaking treatment employs a prescription medication that assists in regulating appetite and metabolism, fostering weight loss. Our seasoned team collaborates closely with you to create a personalized plan combining semaglutide with a balanced diet and exercise regimen, ensuring lasting results.
Luxurious Eyelash Extensions
Accentuate the natural allure of your eyes with our premium eyelash extension services. Our skilled technicians apply individual extensions to your natural lashes, generating a fuller, lengthier, and more striking appearance. Select from various styles and lengths to achieve your desired look, and enjoy the convenience of low-maintenance, long-lasting eyelash extensions.
Reserve Your Appointment at Skinfinity Medspa in Gilbert, Arizona
Ready to transform your appearance and elevate your confidence? Schedule an appointment with Skinfinity Medspa today! Our amiable and knowledgeable staff is here to assist you in choosing the ideal treatment plan to meet your objectives. Contact us at 480-514-9295 or utilize our user-friendly online booking system to secure your spot. We eagerly anticipate helping you attain the radiant, youthful skin and body you've always aspired to have!